The Sims had been my favorite game for years — I would spend days building and designing homes. I loved how I could be creative and feel like an interior designer.
Towards the end of college I wondered, why isn't there a way to design real rooms virtually? What if it was more than a game, and people like me could help others design their homes?
And thus, Decorator was born.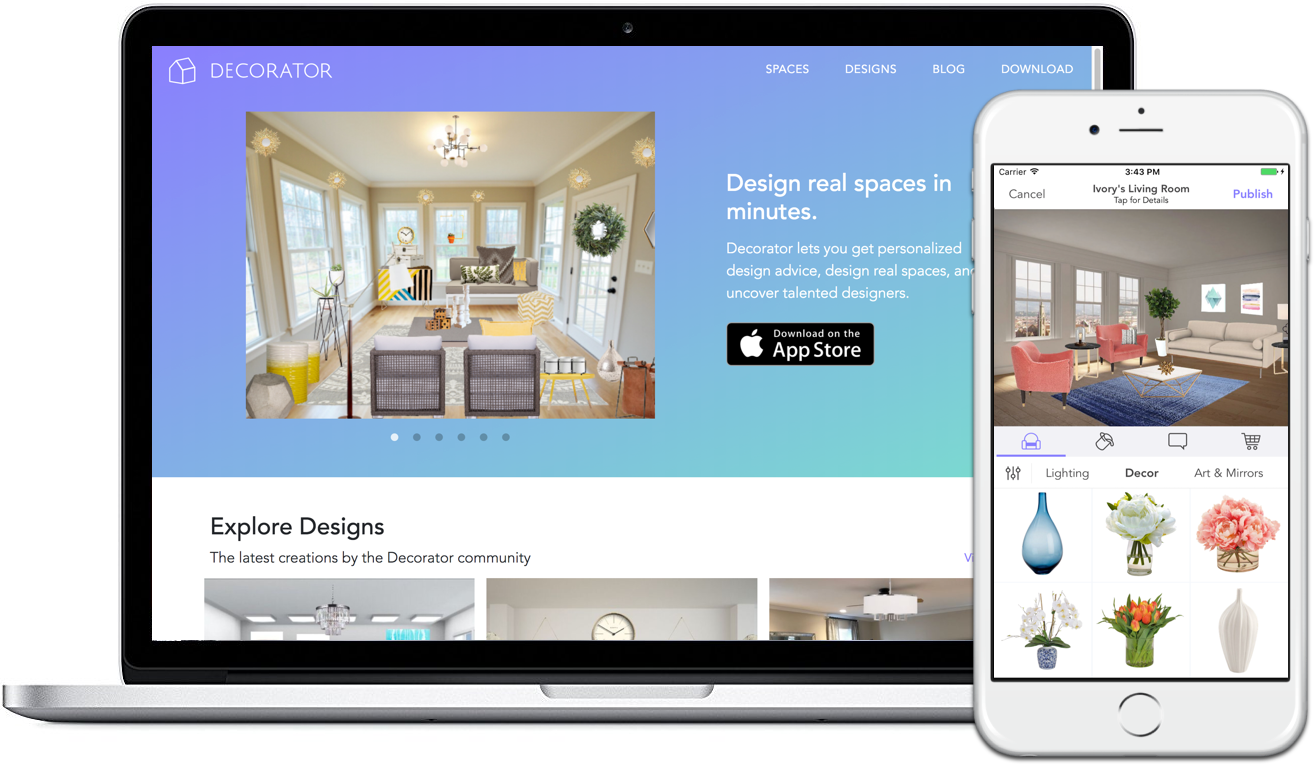 Two and a half years later, after hundreds of product discussions, thousands of lines of code, and tens of thousands of users, I have accomplished a lot and learned more than any business or tech books can teach.
Here are the highlights.
Engineering
Built iOS app, which Apple featured in "New apps we love" on the App Store in August 2017
Built an analytics tool for $25/month that did everything the $1000+/mo services offered
Automated the process to add furniture to the Decorator catalog from product feeds and retailers' websites
Built website in Express.js; ported almost full functionality from mobile to web in 1.5 months
Automated emails to show users how others engaged with content they posted
Built another iOS app and another website to test two hypotheses about user behavior; each went from idea to launch in 12 days
Business
Hired and led four employees (two engineers with 15 combined years of experience, a designer with both an interior design and UI/UX background, a business intern)
Pitched at dozens of events
Raised $250,000
Created strategic relationships with furniture retailers including Wayfair, One Kings Lane, and Apt2B
Marketing
Figured out how to get a CAC of 5.8 cents on Instagram, with over 10% follower engagement
Grew Instagram page to over 8000 followers in a few months
Ran in-app contests which increased engagement 3x and cost under $50
Featured on Product Hunt as #4 launch for the day